Henry Cavill leaving 'The Witcher' is the news doing the rounds on the internet, and there are ample theories as to why the 'Man of Steel' star is longer the Geralt of Rivia. For starters, the most obvious one is his return to the DCEU as Superman after Warner Bros put a sequel to Zack Snyder's first movie in the works.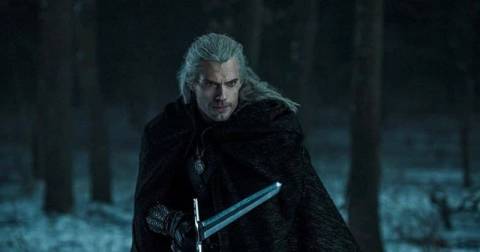 However, there are two other reasons and one of them, per Forbes is the future of Witcher after the second season opened to relatively dipping ratings. Here's what the report surmised: Frankly, The Witcher was already showing signs of weakness in Season 2, and it's possible that Cavill doesn't want to go down with the ship and is getting out before things get worse. Perhaps there are creative differences we don't know about. Perhaps he will simply be too busy playing Superman in the newly-re-branded DCU.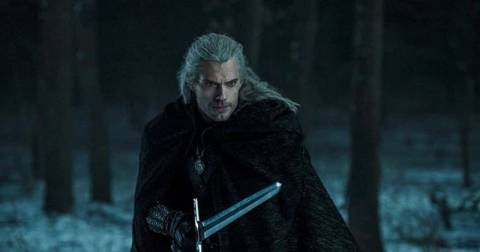 RELATED ARTICLES
'Black Adam': Henry Cavill couldn't tell 'The Witcher' production that he was heading for a Superman cameo
'Black Adam' LEAKED credit scene confirms Henry Cavill's return as Superman, fans glad 'he won at the end'
Fans on Twitter opined that Cavill, a huge Witcher fan himself was unhappy with the way the show was being written, and that may have been one of the reasons behind his exit. I mean no wonder… Eskel is still alive in the game he wasn't supposed to die. Henry played Geralt amazingly but if the writers don't even like the books or games… who would want to be apart of that. After season 3 I'm out. I respect Liam that's not the issue, one of the fans wrote. This was seconded by another who wrote, Well, it's not all Superman but more because Henry Cavill wanted to stay true to the source material and the showrunners don't. This is the most accurate reason of why…
this isnt about Superman, he's said he'd do both. This is probably a decision based on the showrunners open disdain for the books, games, and the fans themselves, while Henry himself loves Geralt and the books, they obviously don't care about the world in the same way he does, another fan echoed the sentiment. Apparently the showrunners wanted to deviate from the source more and Henry didn't want to deviate that much. I'd rather that they find someone passionate about the role and direction than someone signed on through obligation, one of the tweets read. I bet you that they cut him off because he kept badgering about the shows' accuracy in its portrayal while the production team want to have their own Witcher Adventures Henry Cavill and The Witcher writing team, a fan said.
Liam Hemsworth will now be recast as Geralt. The final season with Cavill will air in 2023. A spinoff, 'The Witcher: Blood Origin', releases December 25th.